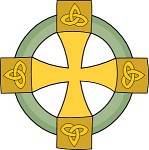 SESTINA
after Elizabeth Bishop
for Anne and Sherman
Quiet in their aquaria, the turtles
blink and paddle while a small dog
sniffs and settles by the fire.
Outside a rising March wind
circles the house:  just the night for a poem,
red wine, and a little three-way scrabble—
not the way we once played scrabble,
waiting for players, slow as incurious turtles,
pondering their letters like a poet bent to his poem—
but a game so full of change and quick, even the dog
feels the excitement and the whipping wind
urges us on, and the leaping fire.
It was built with care, this fire,
and slow-growing.  A whole game of scrabble
spread its random words across the table, wind
knocking loose boards outside, and turtles
settling into their shells before the dog
curled and the fire crackled and shifted.
On such a night a good poem,
read in word-savoring unhaste by such a fire
gentles the sleep of even a frisky dog
and dignifies the simplest words on the scrabble
table, lying slightly awry like slumbering turtles
on their rocks.  It finds an echo in the wind.
Listen into the night wind:
hear how it calls in response to the poem.
Outside, hibernating, two old turtles
listen from the deeps of reptilian dreams.  The fire
rises toward it.  By the scrabble
table it stirs the slumbering dog.
Trust the sleep of a well-fed dog
and the voice that cries in early spring wind.
Give yourself gladly to friends and scrabble,
and gladly receive whatever poem
comes as you gaze into dying fire
and listen to the night-silence of turtles.
A happy fireside poem,
carried in by a March wind,
should have a dog in it, and turtles.