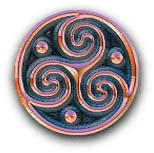 WHAT WRITERS RELY ON
Coffee
Gossip
An ear for local speech.
Their third grade English teachers.
Overheard conversation.
Accurate facts.
Awe.
Irreverence.
Childhood wounds.
Ruthless editors.
Dreams
Tolerant families.
Very sharp pencils.
Strong verbs.
Fat dictionaries.
Shakespeare.
Ambiguity.
A cat in the window.
Or a dog on the beach.
Clean windows and wide views.
Etymology.
The refrigerator hum.
Iambic pentameter.
Eccentric relatives.
Bus rides.
Passion.
Detachment.
Good visual memories.
User-friendly software.
Money.
Air conditioning.
Or heat.
Long walks.
Readers.