HOW TO DEFEAT BUREAUCRACY
If the right person isn't listening, talk to the wrong person.
Know your own terms.
Be prepared to refuse theirs.
Laugh.
Don't use their jargon.
Recognize bureaucrats as fellow victims of the system.
Address them by name.
Do it their way when their way makes sense.
Know what you want.
And why.
Eschew sound bites.
Be willing to repeat your point as often as needed.
Accompany their completed form with a design for a more useful one.
Replace the information they requested with the information that matters.
Don't appeal to common sense: model it.

WHAT MARRIAGE TEACHES
There's more than one way.
What "goes without saying" doesn't.
There are no "isms" in intimacy.
Love requires imagination.
Laughter heals.
Taboos are toxic.
A hug provides more energy than a vitamin pill.
"Apologize" is an active verb.
Act I happened before you entered the play.
Freud was right.
And wrong.
Mothers matter.
Not everything can be shared.
What can be should be.
Truisms have to be tailored.
The subtext may be more important than the plot.
Mistakes turn out to be gifts if you open them up.
You learn what works by forgiving what doesn't.
If you're out of sync you may be learning a new dance step.
Flowers don't fix things, but they help.
If you're not still being surprised, you've fallen asleep.
It won't be exactly what you bargained for.
Steady and exciting are not mutually exclusive.
The little things are the big things in disguise.
Love is bigger than understanding.
WHEN TO CALL HOME
when life is hard
when it isn't
when all you get from friends are
answering machines
when it's too early to call anyone else
when you have cosmic questions
or want to know how long to cook pasta
when you need an over-forty point of view
when you wish to be celebrated
when you need a reality check
or permission to dream
when you know no one else would get the punch line
or put up with you in certain moods
or just enjoy the sound of your voice
when you're homesick
and when you're not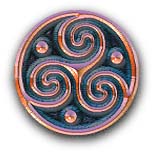 WHAT WRITERS RELY ON
Coffee
Gossip
An ear for local speech.
Their third grade English teachers.
Overheard conversation.
Accurate facts.
Awe.
Irreverence.
Childhood wounds.
Ruthless editors.
Dreams
Tolerant families.
Very sharp pencils.
Strong verbs.
Fat dictionaries.
Shakespeare.
Ambiguity.
A cat in the window.
Or a dog on the beach.
Clean windows and wide views.
Etymology.
The refrigerator hum.
Iambic pentameter.
Eccentric relatives.
Bus rides.
Passion.
Detachment.
Good visual memories.
User-friendly software.
Money.
Air conditioning.
Or heat.
Long walks.
Readers.

HOW TO RECOGNIZE GRACE
It takes you by surprise
It comes in odd packages
It sometimes looks like loss
Or mistakes
It acts like rain
Or like a seed
It's both reliable and unpredictable
It's not what you were aiming at
Or what you thought you deserved
It supplies what you need
Not neccessarily what you want
It grows you up
And lets you be a child
It reminds you you're not in control
And that not in control is a form of freedom

THE BENEFITS OF BICYCLING
clean air
thighs of iron
sweat
thoughts instead of talk shows
sounds and smells
sailing through traffic jams
cheap tune-ups
sociable solitude
the joy of long downhill slopes
the challenge of long uphill slopes
the good guys at the bike store
clip-on gadgets
you see more than the joggers
you hear more than motorcyclists
it's easier to find a post than a parking place
WHAT FRIENDS GIVE FRIENDS
telephone time
hot cocoa
complete attention
another point of view
their secret recipes
no comment
room to be irrational
laughter in the right places
unrestricted sympathy
a reasonable argument
prayers in private
praise in public
a lap for the baby
pre-garage sale picking privileges
a hand to hold
an evening of watching your vacation videos
ideas
advice if it's wanted
not if it isn't
interest in daily drivel
memories
permission
pause
opportunities to practice tolerance
a basis for comparison
reliable movie reviews
other friends
a second cup of coffee
their favorite authors
surprises
time and space

INSTRUCTIONS FOR READERS
Expect surprise
Ask the next question
Enjoy ambiguity
Say how and why
Dwell in paradox
Honor the complexities
Forgive in order to receive
Find your voice
Exercise imagination
Don't kid yourself about creativity
Cherish words
Use them with care
Get the gift
Let yourself be blessed
A MANIFESTO FOR AMATEURS
It's worth doing badly.
It's about pleasure, not performance.
You don't have to keep score.
Discipline is a form of delight.
Good work is play.
"Good enough" is sometimes good enough.
If you can hold a hammer, you can make a table.
It's okay to eyeball it.
Experts have their place.
But it isn't as big as we think.
Slightly crooked can be charming.
Slightly burnt can be tasty.
Love is attentive to what counts.
What counts isn't on the spreadsheet.
Don't let money undermine ecstasy.
The product is a by-product.
Love the process.
WHAT YOU GET FROM A GARDEN
Visible gratitude.
Small surprises.
Metaphors.
Antidotes for too much thought.
A place to do some thinking.
A place to slash and burn and feel good about it.
A dozen shades of green.
Solveable problems.
More than you put in.
Permission to be muddy.
A model of God's efficiency
And extravagance
A chance to see the whole wheel turn
A feast of color
Encounters with interesting creatures
Patience
A place to "practice resurrection"
Zucchini for the whole neighborhood
A place to practice military strategy on small predators
A chance to start over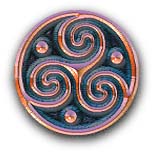 WHAT'S FUN AFTER FIFTY
A new bud on the rosebush
Mozart with your feet up
Playing the same nocturne again, only better
Rereading Tolstoy
Not having to win the tennis match
Or arm wrestle
Avoiding amusement parks
Not being nineteen
Feeling entitled to irony
Enjoying one's eccentricities
Knowing how
And when
Doing it your way
Satisfactions the young don't even suspect